project

⁄
exhibition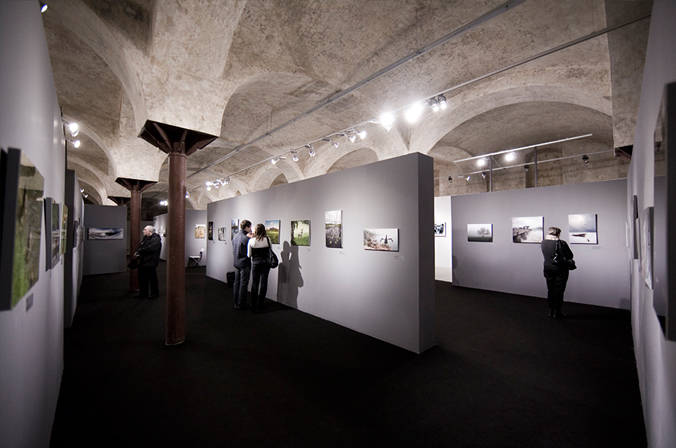 The Exhibition Best of Russia is the final stage of the project and is held yearly. All the project's winning photographs participate in the exhibit.
The Exhibit Best of Russia each year opens thee xhibition season of WINZAVOD Centre for Contemporary Art and has already become one of the most well-known cultural events in Moscow life.
After the exhibition closes in Moscow, it is exhibited in large exhibition halls in Russia and abroad.
Exhibit Geography 2008-2012
March 2009—Russian Pavilion at the National Festival of Cultural Heritage "Jenadriyah-2009" (Riyadh, Saudi Arabia);
May 2009—participant in the exhibition of contemporary art "Live Perm";
June 2009—partially presented in the pavilions of the Saint-Petersburg International Economic Forum;
June 2010 — partially presented as part of the Russian National Exhibition (Paris, Grand Palais);
June 2010 — partially presented in the pavilions at the Saint-Petersburg International Economic Forum (Saint-Petersburg, Lenekspo);
July 2010 — Museum of Contemporary Art PERMM (Perm);
September 2010 — Novosibirsk State Art Museum;
April 2011—Ekaterinburg Museum of Fine Arts;
June 2011 –partially presented in the pavilions at the Saint-Petersburg International Economic Forum;
September 2011—Novosibirsk State Art Musuem;
April 2012—Ekaterinburg Museum of Fine Arts;
July 2012—Novosibirsk State Art Museum;
October 2012 –Lenin Memorial (Ulyanovsk);
April 2013—Musem of Contemporary Art PERMM;
July 2013—Ekaterinburg Museum of Fine Arts;
September - November 2013 - Novosibirsk State Art Museum;
May-june 2014 - Ekaterinburg Museum of Fine Arts;
July-august 2014 - Кaliningrad art gallery;
September 2014 - january 2015 - Novosibirsk State Art Museum;
July - August 2015 - Кaliningrad art gallery
September-October 2015 - Novosibirsk State Art Museum;
May-July 2016 - Кaliningrad art gallery;
August 2016 - PERMM
September-October 2016 - Novosibirsk State Art Museum;